Blinds & Shutters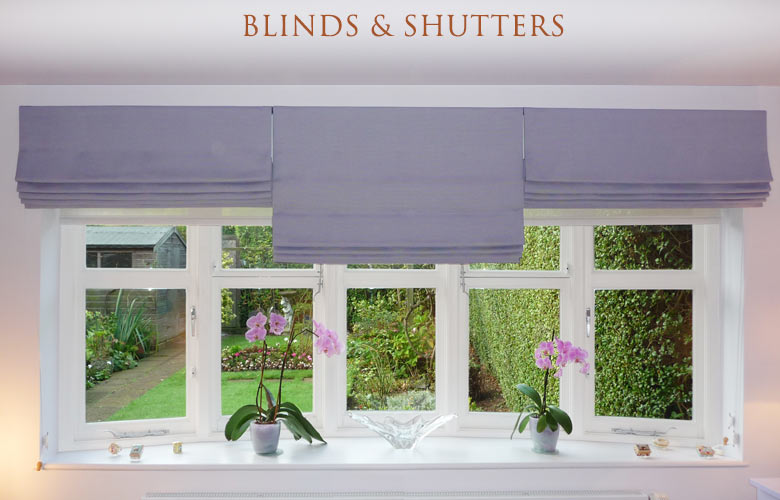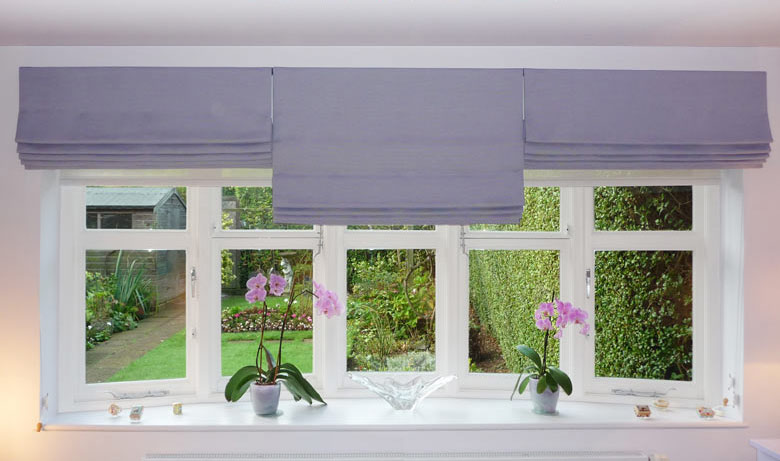 We're not sure if the first Roman blinds date back to the time of Julius Caesar but we are proud to have been offering custom-made Roman blinds to our clients for decades.
With or without contrast edges, smaller or bigger folds to your taste and blackout-lined to help you sleep. We will also make traditional roller blinds in your choice of virtually any fabric, or select one from our wide range of special roller fabrics for an economical window solution. If Venetian, in metal or environmentally sourced wood, or vertical blinds are your choice we have an enticing selection to offer.
The choice of blind styles and fabrics is continually expanding and as Luxaflex specialists we are also able to offer the entire Luxaflex range, with that company's expertise and back-up to ensure you can have the most up-to-date and perfectly functioning blinds available. This includes the Silhouette, Facette, Duette, Plisse and Twist systems, all of which can be motorised for both ease of use and child-safety. And of course beautifully finished real wood shutters.
Click here for our Blinds and Shutters Gallery.