Curtains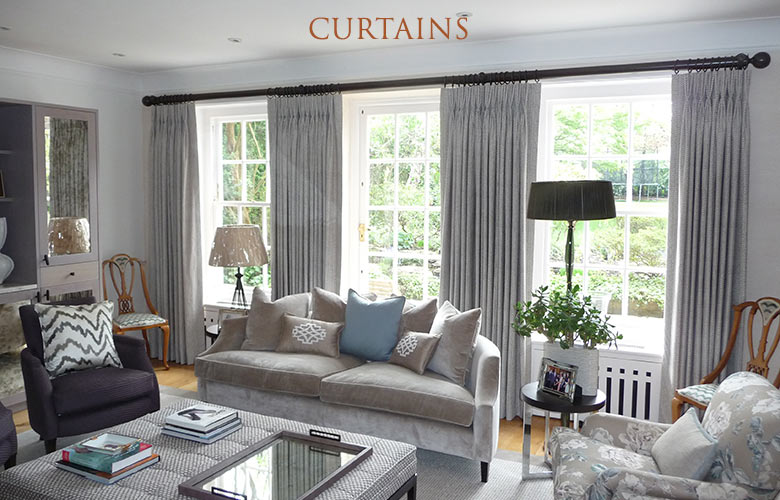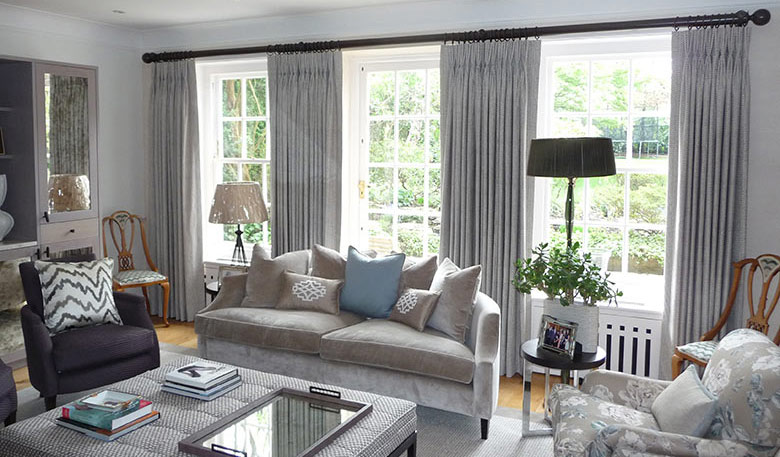 At Sinclair Interiors we are comfortable with all styles. We will happily make your wave-headed, pinch-pleated, eyelet-headed or tab-top curtains, unlined, lined or interlined, with blackout lining if you want... whatever your need and aesthetic preference and the form or dimensions of your windows. Our staff like the challenge of shapes, corners and bays. And we can also provide more traditional solutions, such as swags and tails or festoon blinds.
Let us work with you and advise on the right fabrics to create your vision : from fine voiles to printed linens or heavy deep-pile velvets.
We will help with your choice of pole, simple or covered track, or perhaps a padded pelmet will work best, for your straight or angled window. All fine-tuned and expertly fitted and of course motorised if you want.
Incorporating the latest trends and technology, whether your chosen style is contemporary or traditional, we can set your curtains or blinds to operate at the push of a button, or even from your mobile device thousands of miles away.
Main Image: Room design created by Weston Design